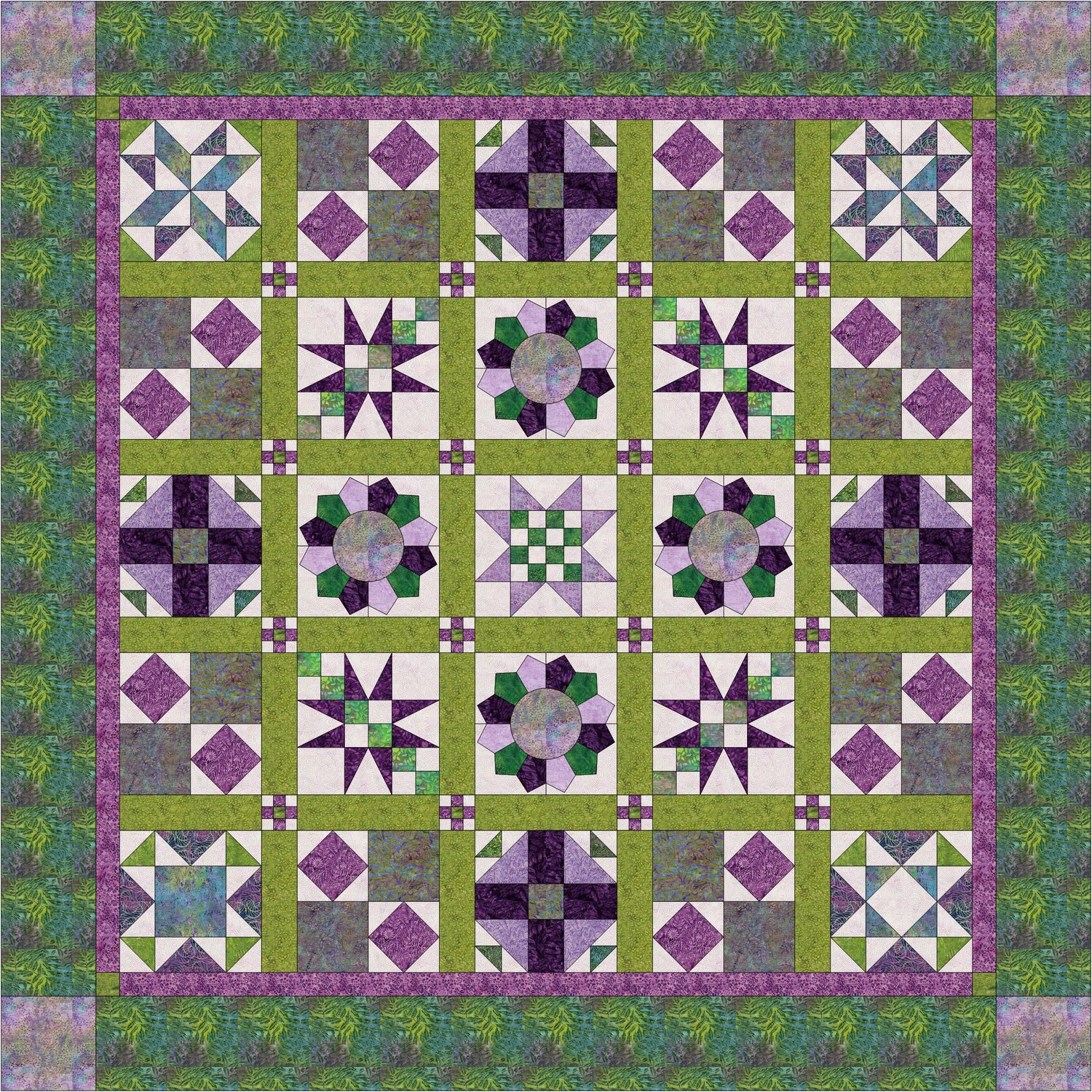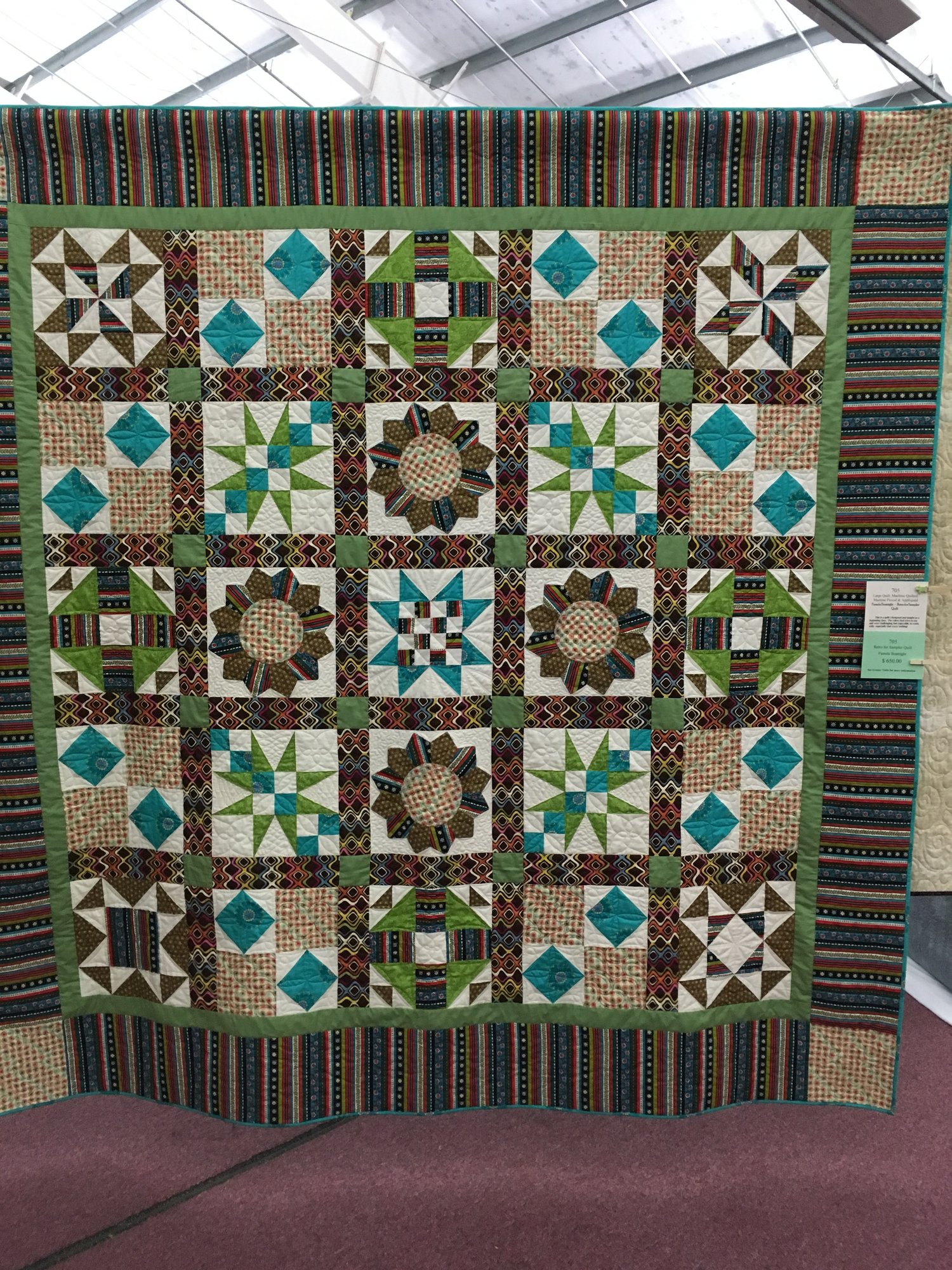 Stepping Stones Sampler - Beginner lessons to make a queen size quilt
On Sale
Preview
Stepping Stones Sampler Quilt - Queen Size Beginning Quilt Instruction Pattern

Learn to quilt while creating this beautiful queen size quilt. Step by step, you will piece a variety of blocks with lots of great time saving tips. These blocks will help improve your skills; learn basic piecing, how to use templates, strip piecing, foundation piecing and both hand and machine applique. Most lessons feature two different methods for making the pieces needed. A glossary is included explaining terms that may be confusing to beginnning quilters!

This quilt pattern has been throroughly tested.

This is an improvement from most sampler quits that just look like a hodgepodge of blocks. I took care to design this so that it has a beautiful look that will be a delight to use on your bed. 

Fabric needed to make this quilt:

2 3/4 yard Focus fabric (including border)
1 1/2 yard contrast fabric
1 1/4 yard light fabric
3/4 yard medium fabric
2 3/4 yard background fabric
3/4 yard zinger fabric

I used a collection of 20 half yard cuts with yardage for background, sashing and borders for the cover quilt.  This quilt can also be made using scraps, I've included a coloring sheet so you can design your own color story for this quilt!  If your final border will be a different fabric, you will need two yards)

Sashing - 1 1/2 yards
Inner border and cornerstones - 3/4 yard

95 x 95 batting, and 98 x 98 backing fabric

Thank you for supporting me as an independent designer!