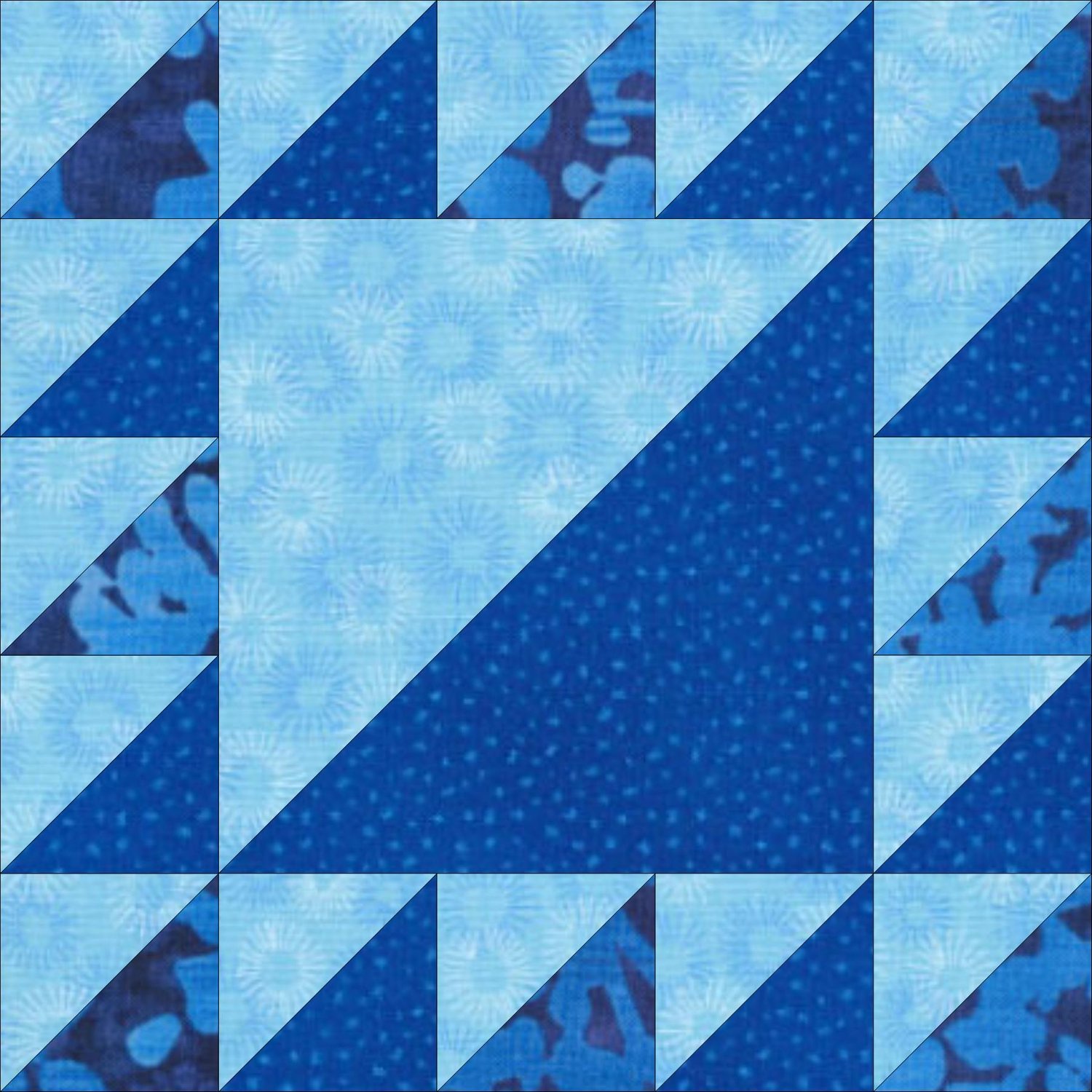 Lady of the Lake - Seashore Splendor Block 1
On Sale
This pattern is for Block 1 of my Seashore Splendor Block of the Month pattern for 2019  This block measures 15 x 15 inches.  
I designed Seashore Splendor with my overflowing stash of blue fabrics in mind, so the following
yardage estimates are generous.  You can work from your own stash, purchase fabric in small amounts equaling the total needed (1 ½ yards would be 6 fat quarters) or purchase straight yardage.  I think scrappy looks fantastic, so highly recommend that, but if you prefer to use one color, please feel free to do so! 
The blocks will be released every other week, and the finishing instructions will come out at the end of the year. 
We will be making a wide variety of block sizes, most of the blocks will have a nautical theme, some of them are traditional blocks, some I have designed.  Most of the blocks you will make one of, but there are some that you will be making several repeats.  This will be all basic piecing, no applique needed! 
Thanks so much for your patience as I dealt with a few roadblocks to getting this started!  I am looking forward to a fun year of sharing these blocks with you, and I hope you like the finished results as much as I do! 
Make sure to follow my blog for the block tutorials: 
PamelaQuilts.com
Sign up for my newsletter to have the instructions delivered to your inbox: 
Yardage:
Light Blue:  1 ½ yards each Sea and Sky
Medium Blue:  1 ½ yards each Sea and Sky
Dark Blue:  2 ½ yards (Sea)
Yellow, Red, Green, Black, White, Gray: ¼ yard each.