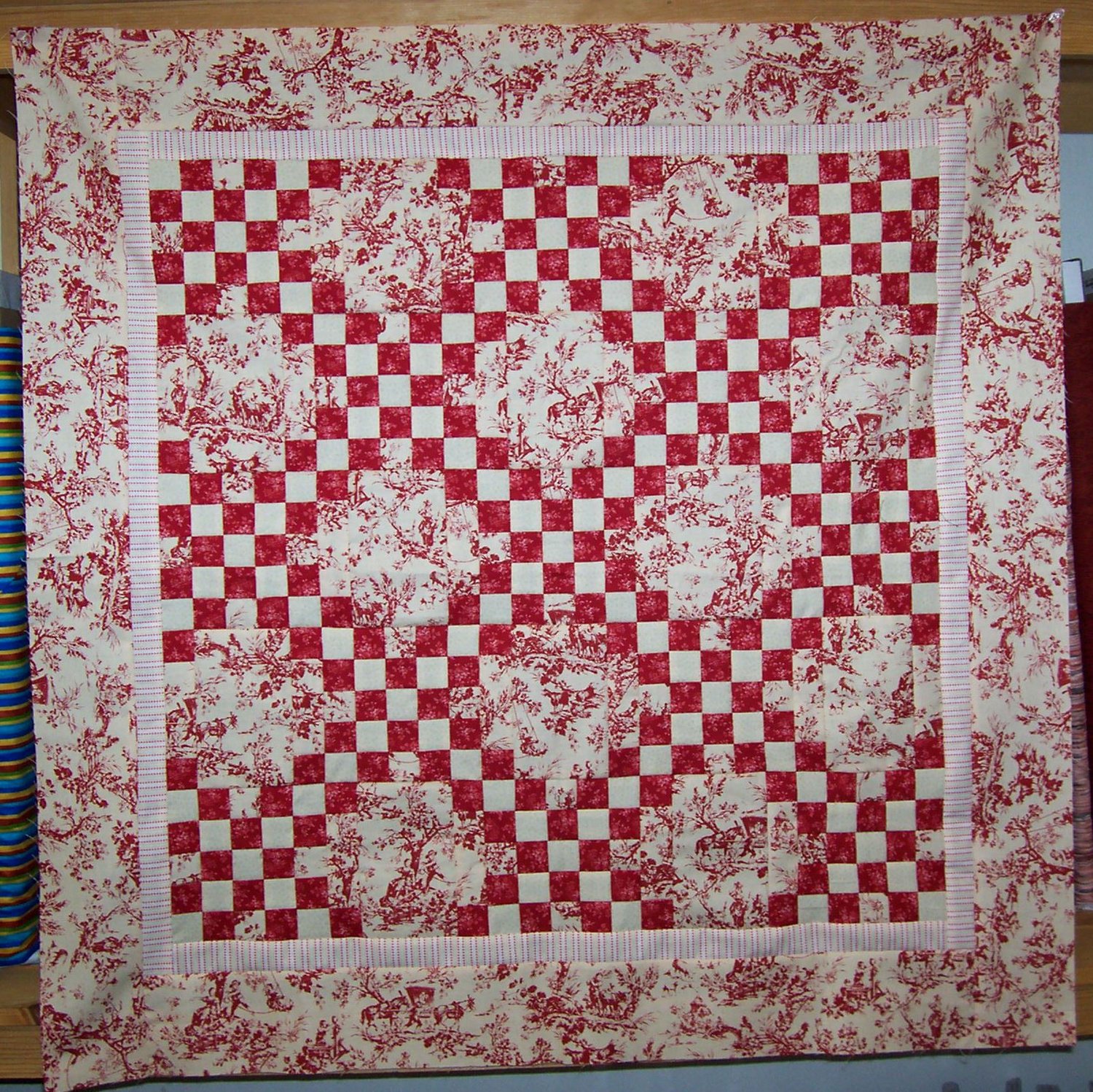 Floral Irish Chain Wallhanging
On Sale
Floral Irish Chain looks like a difficult quilt because of all the small pieces, but is actually quite easy to sew using simple and fast strip piecing techniques! This is a quilt that can be easily finished in a day, and makes a wonderful wall hanging using a pretty floral fabric.

This quilt is good practice for rotary cutting and strip piecing, and the finished quilt can be quite dramatic and sophisticated. The small size makes it great for a wall hanging, table topper or baby quilt.
When choosing fabric, look at the size of your floral. A very small floral won't have the visual interest, but if it is too large the design is lost in the small scale of the quilt. Flowers around 2 - 3 inches look really good in this design!